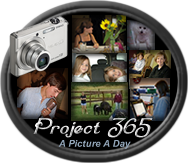 Sunday
Let me 'splain. No. Is too long. Let me sum up: I mentioned the Circus Animal cookies to my mom as a fond childhood memory for both me and the Spousal Unit. She said she would send us some since they are not made or sold here in our little corner of the South. What she didn't mention was the nine bags of cat treats that would be coming along for the ride. Makes you wonder where we all rate, don't it? :)

Today's Project 365 picture(s) brought to you by what happens when your apartment complex signs an exclusive deal with the cable company you are NOT using.

Looking at the diagram, does anyone remember back when there was one dial that you had to actually get up and turn? And there was, like, maybe five channels? I remember practically BEGGING my dad to put an aerial on the roof so we could get NBC and I could watch the Krofft Supershow on Saturday mornings (and I've now totally dated myself, haven't I?




Tuesday






In the midst of the first rise of making pizza dough tonight.




Wednesday






Some of the bribes...er, treats on hand I keep for the students and faculty who stop by my office.




Thursday






The steps leading to and from my apartment. In this case, this is the view after climbing them which is doubly challenging lately since my workouts this week seem to be focusing largely on quads and hamstrings. Ow. Elliot.




Friday



One of my other few "appointment TV" shows...




Smart, well-written and engaging. What X-Files might have been if Chris Carter hadn't lost the plot...




Come and join me, Walter, Peter and Olivia on Friday nights...




Just, um, don't eat dinner during it...




Saturday



Today's hike was here:




No, seriously...




It only could have been more perfect if Mal and Zoe had shown up. (Internet cookies to anyone who gets that reference...*g*)