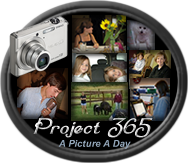 Sunday




I traded with Alyssa to borrow Seasons 2 and 3 of Chuck since, per the Spousal Unit, the copy I ordered from Amazon "wouldn't arrive fast enough". We watch 2-3 episodes per night.




Monday





My text for this semester. I'd forgotten how dense public admin texts can be!




Tuesday





Greaaaaaat. Thanks, Captain Colitis! Geez, now I have to be a freakin' Yoga Master. God did not give me enough vertebrae for this.




Wednesday





Meatballs for banh mi sandwiches. They've just been seared off on the stovetop and are going into the oven to finish cooking.




Thursday





This week's cat photo. Yeah, she just likes to hang there like that...




Friday





To quote Homer Simpson: "D'oh! It just gets worse and worse!" One innocent question to the doctor via my husband's appointment results in...this. However, I can now honestly say I have proved the adage about not being able to find your ass with both hands and a flashlight.




Saturday





The cat again - doing her usual favorite Saturday post-grocery store activity: cage matches with the Kroger bags.