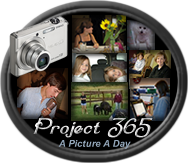 Sunday




This is the soundboard at church (the SU does sound when he isn't playing). I used to help run sound many, many years ago and I decided it was time to take my skills out of storage and dust them off so I had him give me a refresher lesson. Maybe I can get good enough again to occasionally run sound.




Monday





Curious Grace huddled up in "her" chair - which, of course, belongs to the Large Man.




Tuesday





The Spousal Unit has told me for years how he LOVES these things and even though we're only one state over from where they manufacture them, we've never been able to find the orange cupcakes. When I was picking up his prescription, I saw the store had these in the snack aisle so I got him a couple.




Wednesday





This was dinner tonight. They are called banh mi and are a Vietnamese sandwich. The filling is pork meatballs made with pork, basil, cilantro, Sriracha sauce, sugar, salt, cornstarch and onion. The topping is cilantro and julienned radish and carrot that have been mixed with wine vinegar. Yummy!




Thursday





This photo required a bit of, um, judicious editing. The Spousal Unit is in the midst of the smelly and thankless task of emptying the catbox and he has a pair of gloves he uses when he does it. As you can see, they are rather...pink. I held the camera up to take a picture and he said, "Oh, no you are NOT." I said, "Yes, I am!" and he decided that sign language would be the way to show me he was displeased with the idea.

Still took the picture. Hah!
Friday
Munchkin doing what she does best: sleeping. Of course you know I can't let her just peacefully lie there...
Why must you torment me, woman?
Saturday
I bought some heirloom tomatoes today so I can make roasted tomato soup tomorrow or Monday (tomatoes, onion, garlic, cream, sherry...mmmmm).