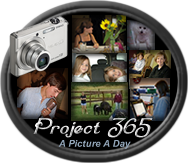 Overall, it was a good week. I wrote an entry a little farther down about some things God has been showing me. It had been percolating in my head but just hadn't managed to put it all together until this week. The Spousal Unit is also getting better and I'm hopeful we can start our Saturday walks up again so I can practice taking some more outdoor pictures. In the meantime, enjoy the cat :).



Sunday





Made Nanaimo bars 'cause I felt like it :).




Monday





I was vacuuming and Munchkin does not like the vacuum. The first picture is for perspective - even though she hates it, she still is obsessed with watching it. The second picture is her looking balefully at me and saying, "You can't fool me. You say it's a vacuum but I know it's a kitty-eating machine and you're just waiting for me to drop my guard!"
Tuesday
This is why we can't have nice things :). Munchin has a chewing fetish at times. Currently she is enjoying gnawing on a plastic headband of mine to her heart's content. Previous victims have included the corner of the leather couch (nearly resulting in Death by Spousal Unit) and the fireplace.
Wednesday
My Kryptonite.
Thursday
A bowl of leeks being rinsed. I was working on a recipe for Herb Crab soup.
Friday
Me after watching the season finale cliffhanger (damn you, J.J. Abrams!) of Fringe.
Saturday
My friend, Janet, has never seen The Princess Bride. I decided such a hole in her movie-viewing experience must be remedied.