The tornado that came through here this week took out my desktop so I am trying to do this entry via my laptop and the touchpad. Yeeaaaaah, this should be fun :P.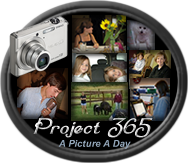 Sunday

This is almost 48 hours after the Spousal Unit's gallbladder removal. Curious Grace is looking at me and demanding to know exactly whhhhhhhhyyyyyyyy she can't go lay all over the Large Man's stomach the way she usually does. ("Large Man" is their name for the SU.)




Monday



After taking the SU to his follow-up appointment to get the drain removed, I came home and polished up my nerd cred by watching the commentaries on my Stargate: Atlantis episodes.
Tuesday
Kitty TV
Wednesday
Rylie after her first haircut
Thursday
Well, at least someone is back in a routine :P.
Friday
We made root beer floats to toast the SU's continuing recovery and return to work this week.
Saturday
He let me take one picture to prove he was back in action. (Note, however, as per last week's pre-surgery picture, he is still studiously ignoring me.)