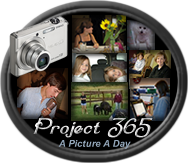 Sunday
This is our other cat, Curious Grace. She was tired of her sister, Munchkin, getting all the pictures.
Monday
When the Spousal Unit is away, the Cyber Hermit gets to have SALAD for dinner (salad for the SU = lettuce, parmesan cheese and Caesar salad dressing only). These are all the veggies I had in my salad tonight.
Tuesday
Part of a yummy sushi selection from my dinner with
Sara
tonight.
Wednesday
The files from my graduation applicants for Fall semester. They've all passed/not passed final checkout and are headed to storage or back to the files to try again in Spring semester.
Thursday
Part of my daily torture session wherein I encourage my spine to stay somewhat intact and support me in the upright position for just a little while longer.
Friday
The door prize from my doctor's visit today to discuss, among other things, my colitis. One question, though. If this is where the smart fiber goes, what happens to the not-so-smart fiber?
Saturday
Today's hike was through parts of Murray Park. The stump interested me for some reason. I didn't even see the thing on the right until after I'd taken the picture.
This was another point in the walk. If I was being all artsy, I could call it "Self-Portrait" :P. But I just liked the shape and the way it looked sitting out there. Since I'm futzing with the I-wanna-be-Photoshop-when-I-grow-up program that came with the camera, I figured I'd see how it looked in black and white as well.