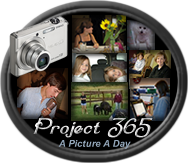 Sunday

The nucleus of a new recipe I made up. It also included garlic-infused olive oil and Marsala wine.


Monday
Back in the saddle again after two weeks off (one of the things I love about working in higher education)
Tuesday
One of my few "appointment television" shows. I love Mike's sense of humor and his willingness to try just about any of the jobs that as, he says, "make civilized life possible for the rest of us" as well as the fact he never complains about any of the jobs he shows up to attempt. Plus, he's kinda cute :).
Wednesday

After five years of training/roadwork playlists and one awesome "mindset" playlist to sit and zone to while waiting for my turn on a fight card, it's finally time to retire Chip the iPod after long and honorable service. I have a new 4th gen iPod coming thanks to a Christmas gift certificate.

Thanks, Chip, for service above and beyond through runs in the rain and snow, shadowboxing in sauna suits and sweats and more rounds of jumprope and heavy bag than I even want to remember :).

Thursday
Munchkin and her lettuce snack. The cat craves lettuce. Not shrimp, not chicken, not anything remotely cat treat-like. Just lettuce.
Friday

My sad attempt at lunch today

Saturday

Hiking along the Arkansas River