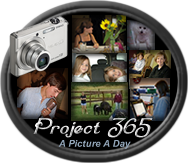 Thank you to everyone who commented on the pictures or said it was nice to see me again :). Getting comments in my inbox really helps alleviate the work/school mix I find myself in (I still say it's a circle of Hell that Dante didn't write about...).
So, this week I have some more pictures:
Monday
The hallway I wish I was walking down since it leads to the parking lot and my car. Alas, it was a school night.
Tuesday
Because what I need is a *new* knitting project. This is a cowl being knitted in the round. I think the yarn is something like Heritage Silk? (Have to check my Ravelry account).
This, believe it or not, is my jury summons (first one I've ever gotten in my life). It was so mangled and torn that I couldn't even tell when I was supposed to report - hence the multiple pictures I took in case I'd already missed my date! The clerk at the court was most helpful...after she stopped laughing.
Wednesday
On this diet, I get no dairy so...*sniff*...no more lattes. They did tell me, however, I can use a minimal amount of sugar-free syrups which is great since I'm not too much of a fan of just black coffee. Note my new best friends :).
Thursday
The evening's vegetable selection waiting to be roasted in the oven: mushroom, bell pepper, asparagus tips and Anaheim chile pepper.
Friday
OK...these are some before and after shots (well, during, since I'm not done yet). I had taken some pictures of myself in the gym previously while at my heaviest and thought I would take more pics wearing the same clothes to see if I noticed a change. As of this day, after a month on this diet, I weigh 17.5 pounds less than I did.
Before:
During:
And there you have it. Please excuse the hair. I just run a brush through it before I head down to the gym so the "Yeah, I slept on it" hills and valleys are still present :).